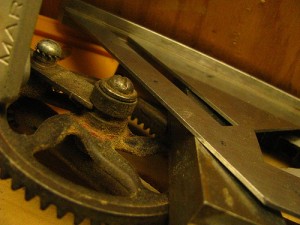 Have you been working as a woodworking craftsman for ages or have you started recently? The first step for anyone wanting to do anything with woodworking is to get some woodworking tools. Like any trade, the tools are very important to get started and the quality outcome of the woodworking projects.
When it comes to buying tools, a few important questions pop up. I hope to provide some useful answers for these questions below:
Q: What tools should I buy?
Here is a list of necessary woodworking tools for the beginning woodworker and the experienced craftsman. I have organized the list of tools into levels, where the beginner starts with Level 1 and move to Level 2 with experience and the complexity of projects undertaken.
The  LEVEL 1 is for the beginning woodworker where you can begin with simple woodworking projects. There are a set of basic hand tools that you can begin with and then slowly add the power tool to your tools chest. The following hand tools are a basic necessity to the tools set.
» Claw hammer
» Tape measure
» Utility Knife
» Screwdrivers set consisting of flat head and Philips head.
» Nails set
» Chisel Set (¼" to at least 1 ½" in ¼" increments) The smallest chisels are best for mortise work. The ¾" and 1" will be best for door hinges, and the 1 ½" works well for chipping out. You can even get a corner chisel that cuts a notch out of the wood with the blow of a hammer, much like a hole punch.
» Hack saw
» Try square or Combination square
» A set of Clamps
Power Tools:
» Drill press
» Jig saw
» Circular saw
» Hand plane
» Workbench with a vise on it
» A sort of work table (build your own workbench )
The Level 2 is for the experienced craftsman.
» Drill press
» Table saw
» Jointer planer.
Download the Woodworking Tools Checklist. It gives you a simple checklist of tools to get to get you started on your woodworking project easily.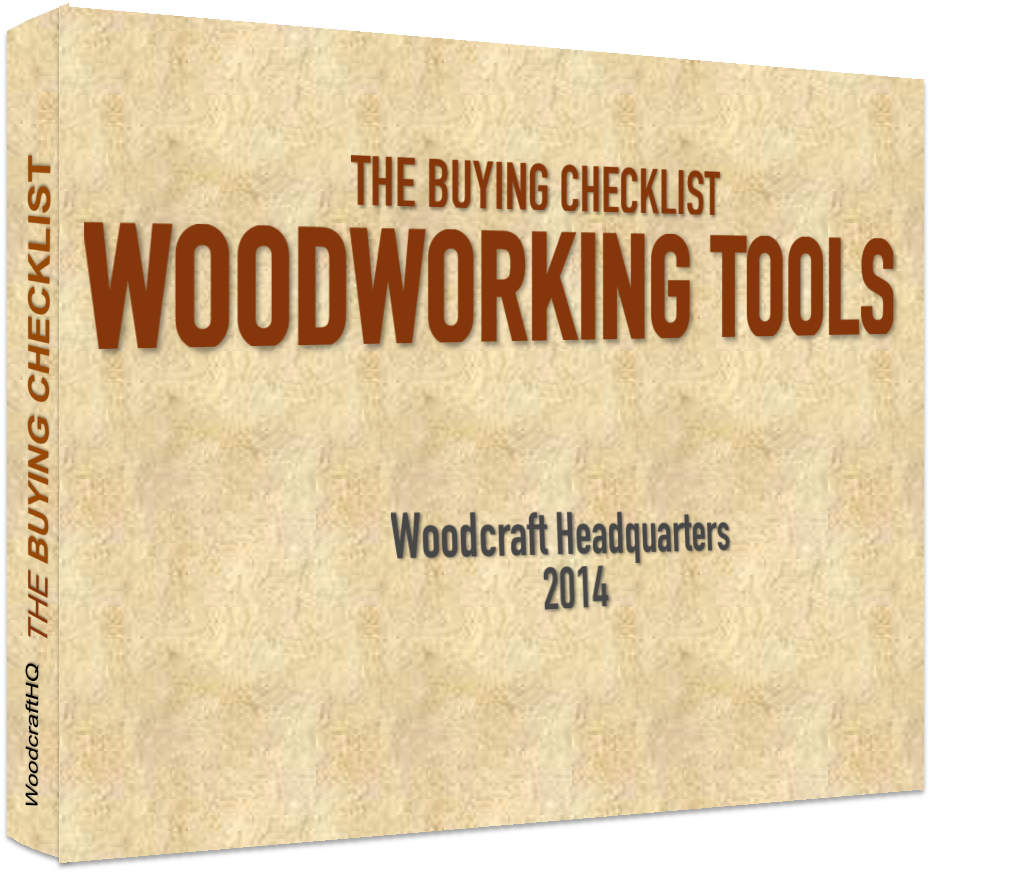 Woodworking Tools Checklist – FREE eBook
Q: Should I buy new or used?
Whether you're an experienced craftsman or a total rookie you might want to save some money and you can do it buy purchasing used woodworking equipment instead of new tools. It's possible to save plenty of money but it's important to choose the right equipment and to buy the things from the right place.
Q: Who to buy used tools from?
It's definitely a good idea to try to save some money by purchasing used woodworking equipment but it's also important to not buy the first used tools you can find. You will be able to find plenty of sellers on the net and you will also be able to meet many sellers if you start visiting flea markets, but you should keep in mind that some used woodworking equipment can be a waste of money instead of a good investment.
It's a big difference between the tools you need if you have the woodworking craft as a profession and the tools you need if you just have woodworking as a hobby. You need to be extra careful if you're a craftsman who has this as a profession. You can't afford to buy worthless tools that can't be used for your woodworking projects and that's why you should only buy your used woodworking equipment from shops who sells used items as a profession. They will be able to meet your demands and you will get what you need and look for. Everyone will be happy with such a deal since you will save money and they will make money.
Q: How old tools can I buy?
You might wonder how old tools you can buy without getting worthless equipment. The age doesn't really matter since some machines and tools can be reconditioned. This means the motor might be replaced and that will make an old machine almost as good as a new one. It's not a good idea to buy a 15 year old machine with the original motor left in it though. That means you will throw away your money and that's probably the last thing you want.
Try to find some used woodworking equipment that will be yours for a low cost. Don't stare yourself blind at the price though, the quality is the most important thing after all and that's what you should focus on.